1/28/09
Forthcoming:
F/I/T/H- CARRION WIND cd on Turgid Animal Records
F/I/T/H- CONFESSIONS OF A NARCISSIST cd on Cold Spring records
Now available:
MIKE PAGE cd on At War With False Noise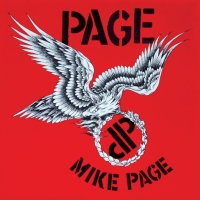 Latest Audio Immolation Releases:
FIRE IN THE HEAD/HUMOF THE DRUID split lp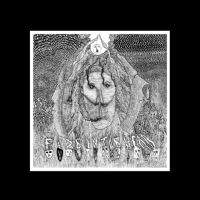 (F/I/T/H side features original artwork done for this release by Nick Blinko of Rudimentary Peni)
BULLSHIT DETECTOR 2008 compilation cdr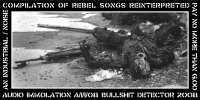 Featuring:
CONCRETE VIOLIN /// Annihilation (Crucifix)
FIRE IN THE HEAD /// Clutches (Nausea)
GUILTY CONNECTOR /// Tears and Tears - Angry Filth Mix
HALTHAN /// Is There Anybody There? (Flux of Pink Indians)
TRAVIS MORGAN /// Muñeca (tribute to Annie Anxiety)
NOISEWERRRK /// Meanwhile (Discharge)
NYARLATHOTEP /// Onward Christian Soldiers (Icons of Filth)
SHALLOW WATERS /// Our Life, Our World (The Mob)
SISTRENATUS /// Multinational Corporations (Napalm Death)
SUDDEN INFANT /// Asylum (Crass)
WERTHAM /// Polvere Fastidiosa (Indigesti)
A split lathe release with Moribund title "PIECE" based on the right to bear arms is forthcoming.
8/30/07
F/I/T/H- YOU TOO SHALL BURN 3" cdr now available from Nil By Mouth records.
Michael of F/I/T/H has contributed guest vocals On the Sistrenatus release "Wrought Iron Railings" out now on Hermetique.
Upcoming F/I/T/H appearances:


10/14/07 @ PA's Lounge, Somerville, MA w/ Grunt, Putrifier, FFH and Karlheinz
11/24/07 @ The George tavern Whitechapel, London w/ Grunt, Slogun, Sickness, Shift and Soft Option Killing
New F/I/T/H "hunting" shirts now available (see MERCH section).
7/05/07
Now out on Autarkeia:
F/I/T/H- I/CON
I/CON is an exploration of religion as both a catalyst for mental illness and as a disease itself as well as the various manifestations of the resulting psychoses. These are the incessant screams of the pious and the possessed, of hypocrisy and holocaust, of resurrection and insurrection, of suffocating paranoia and immaculate deception and of a deified ego putrefying in its own fallacies. Using processed voices as a key aspect of the source material, I/CON shunts a maelstrom of auditory hallucinations and recurring apocalyptic nightmares through densely layered power electronics/industrial keeping the assault at fever pitch throughout the eleven tracks. Mastered by Thomas Garrison. This disc is released as a gold cd in spot-laminated digipaks.
5/13/07
Forthcoming releases:
Slogun/Fire In The Head "Gunfire" split 7"
(Circle Of Shit/Audio Immolation Industries)
Hum Of The Druid/Fire In The Head split LP
(Cipher Productions/Audio Immolation Industries)
F/I/T/H "I/CON" cd
(Tri-fold, spot laminated digipak with gold cd)
(Autarkeia)
3/05/07
F/I/T/H Europe shows in March & April:
Sunday, March 11
Istanbul, Turkey
Studio Live
Sakýzaðacý Cad. No: 33/4, Istanbul
www.studio-live.org
www.myspace.com/noiseistanbul
F/I/T/H & BRN:
Saturday, April 7
Gent, Belgium
The Frontline, Overpoort, Gent
www.silkentofu.org
Sunday, April 8
Tilburg, The Netherlands
Freakfest II at 013 Veemarktstraat 44, 5038 CV
Tilburg, Tilburg
www.013web.nl/ProgrammaDe...00&id=1899
Friday, April 13
Münster, Germany
Geräuschwelten #37 at Cuba Cultur
Achtermannstrasse 12, D-48143 Münster www.muenster.org/cuba/haus/kalender.html
Saturday, April 14
Dresden, Germany
Laubegast Front at SkullCrusher
Reisstraße 42, Dresden Niedersedlitz
www.club-debil.com
Monday, April 16
Berlin, Germany
Thule Klub
Thulestraße 1 (Ecke Berliner Str.) 13189 Berlin
www.thule-klub.de/
12/05/06
Michael has contributed guest vocals to Sistrenatus' forthcoming second CD.
An interview with F/I/T/H is now on line at [audio]drome.
09/29/06
F/I/T/H will be playing the Consumer Electronics #7 festival in Berlin, Germany on October 14.
L.WHITE RECORDS presents an evening of fine industrial & powerelectronics:
CONSUMER ELECTRONICS #7
WHITEHOUSE (UK)
(the masters of the overviolence with the one and only WHITEHOUSE gig 2006
in Germany)
http://www.susanlawly.com
WERTHAM (IT)
(Italian world champion power electronics)
http://www.myspace/xwerthamx
FIRE IN THE HEAD (USA)
(American power electronics at its best)
BURN WARD (USA)
(American vegan harsh noise)
http://existest.org/burnward/
C.O.CASPAR (GER)
(Pioneer of the industrial sound-acting)
http://www.cocaspar.net
CONSUMER ELECTRONICS (UK)
(Dr. P. Best / pre-WHITEHOUSE)
Saturday, 14th October 2006
Venue: K17 Berlin
D doors open: 6.00 PM
E nd 12.00 PM
K17 Pettenkofer Str. 17a
10247 Berlin-Friedrichshain
S/U-Station Frankfurter Allee
infohotline: +49/30/51069605
mail: info@lwhite-records.de
url: http://www.consumer-electronics.de
09/26/06
NCC Records is now taking preorders for:
F/I/T/H- The Remedy Has Become The Affliction
The Remedy Has Become The Affliction is a document of delusion in the guise of salvation, of lies that become truth, of blind faith and abject failure, of the tormented and the torturer and of the nightmare of "being". T.R.H.B.T.A. is the carrion we collectively accept and ingest as reality, a dirty needle in the neck of a complacent society and a further descent into the bowels of unmitigated psychosis.
Composed and recorded during the same sessions as Be My Enemy, The Remedy Has Become The Affliction was intended to be released before B.M.E. but was put on hold due to back-ups in the release schedule of the originally intended label.
Since NCC Records has taken on this release, T.R.H.B.T.A. has grown to become somewhat of a collaborative effort involving a number of other sound and graphic artists. The disc contains remix/reconstructions by Guilty Connector and Hum Of The Druid while the cover and interior of the digipak features original artwork created specifically for this release by Gee Vaucher of Crass.
Limited to 300 copies in full color digipaks.

Mastered by Thomas Garrison.
Bonus Edition is limited to 50 hand numbered copies.

Bonus Edition features:
1x The Remedy Has Become The Affliction (CD)
1x Fire In The Head embroidered patch
3x Fire In The Head stickers
1x Fire In The Head button
1x Fire In The Head postcard
1x Fire In The Head 11 X 17 poster
1x Dirty Needles (Fire In The Head Reconstructions) (CDR)
CDR features reconstructions of Fire In The Head tracks by:
Richard Ramirez
Kelly Churko
Angel Of Decay (formerly deathpile)
Andy Ortmann (panicsville)
Flower
Black Meat
Sistrenatus
LSFBFITH
Burn Ward
Moribund
Dec 23rd
Mutant Ape
and more
The Official Release Date is Oct 31st 2006.
06/24/06
New CD "Meditate/Mutilate" out now on Eibon Records. This disc features guest vocals by legendary punk icon Nick Blinko of Rudimentary Peni.
04/10/06
Fire In The Head with Burn Ward European tour dates (more to come):
Tuesday, May 16
@ Freaks End Future
Pieter van Hobokenstraat 12 - B-2000
Antwerpen, Belgium
Wednesday, May 17
@ Hellbaard@Huishoudschool
Laan v Meerdervort 211
Den Haag, Netherlands
Saturday, May 20 21:00 PM
@ Alte Feuerwache Loschwitz
Fidelio-F.-Finke-Straße 04
Dresden, Germany
Saturday, May 27
Nordic Audio Modern Fest
@ Vault
Subaciaus str. 99
Vilnius, Lithuania
03/29/06
Now available:
F/I/T/H- "Come Closer Cut Deeper" cd (Nihilist Records)
F/I/T/H- "Kill From The Inside" 3" cdr (L.White Records)
Sky Burial- self tiled cdr (Housepig Records)
03/15/06
Fire In The Head Europe tour:
Booking continues F/I/T/H's Europe tour in May 2006. Burn Ward will be playing with F/I/T/H and will have some solo spots on the tour. Shows are confirmed in Antwerp (16/5), Dresden (20/5) and Vilnius (27/5) with other shows being booked in between. If you are interested in booking a show for this tour contact fire@collectivexxiii.com.
New releases:
Fire In The Head- Kill From The Inside 3" disc in special packaging on L.White records.
Sky Burial s/t disc on Housepig records.
01/29/06
Now available from Nihilist Records: F/I/T/H "Come Closer, Cut Deeper" CD. Some information & praise for the CD:
Another full length assault of unrestrained aural psychosis ranging from dark ambient/drone to manic harsh noise to violent power electronics. This cd has some of F/I/T/H's most vicious vocal work yet. The cd features guest appearances by Katsura of Japanese noise unit Bus Ratch and Michi of Japan's noise team Culpis.
"This is a ripping experience, like being chewed in a turbine at 24 RPMS in pitch black! At the same time, it sustains a subliminal level of beauty & grace, unparallelled by any other artists in the genre. Vicious attacks by one M. Page (USA) the visionary behind Come Closer, Cut Deeper. Hostile extreme electronics slice through organs like sharpened blades through ripened veal. Truly a masterpiece to be reckoned with! I cannot recommend this release enough!"
-Nihilist Records
Please direct all distro inquiries and orders to: ortmann@nihilistrecords.net
01/05/06
Now available: F/I/T/H "As the Nest Burns" CD (Autarkeia) and F/I/T/H "Be My Enemy" CD (Audio Immolation Industries.)
F/I/T/H is now booking a tour of Europe for May 2006. Dates will be posted as they are confirmed.
Forthcoming F/I/T/H releases:
"Come Closer Cut Deeper" CD on Nihilist Records,
"Remove The Gauze" CD on Gravity Swarm,
Split LP with Hum Of The Druid on Cipher Productions/Audio Immolation Industries,
3" CDR on Chondritic,
"Kill From The Inside" 3" CDR on L. White,
"Meditate/Mutilate" cd on Eibon Records.
F/I/T/H has a track appearing on the upcoming "Avtogen-Shaitan" compilation on Russian label Ostroga.
The first release from F/I/T/H's ambient/drone side project Sky Burial is forthcoming from Housepig. A Sky Burial track will appear on the Even Stilte compilation cd "No Noise?" featuring Tabata, Birchville Cat Motel, Dave Phillips, Phroq and Reynols.